BUCKHEAD OFFICE:
100 West Paces Ferry Rd NW,
Atlanta, Georgia 30305
East Cobb Office:
1000 Johnson Ferry Rd,
Bldg G, Marietta, Georgia 30068
Intown Office:
853 N Highland Ave
NE, Atlanta, GA 30306
Main Content
Molly Beery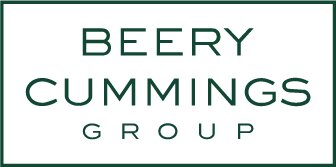 Molly grew up in Ansley Park. She then went on to Vanderbilt University, graduating in 1991. After college graduation, Molly moved to Washington, DC and worked for the special events firm, Washington, Inc. which was owned and operated by four Senators wives whom Molly got to know well and formed some of her greatest relationships. She founded and managed a market research firm, Trillium Research, with 14 employees in the United States and Europe. She sold this company to Siebel Systems and later decided to get into the word of interior design. She co-founded MLM Homes in 2003. Her interior design talent coupled with her incredible knowledge of the Atlanta marketplace help her immensely in the world of real estate.
Molly is actively involved in the Forward Arts Foundation, the Peachtree Garden Club, The Lovett School and All Saints Eposicopal Church. She is a member of the Piedmont Driving Club where she serves as the Chairman of the Entertainment and House Committee.
Molly and her husband Bill and their three children reside in Argonne Forest.
Selling a home loved for 20 years was difficult enough, but Molly Beery was there with her knowledge and expertise throughout the entire process. She and her team went above and beyond for us. From the initial assessment recommending steps to maximize value before we went on the market to being there for us with answers to questions six months after the sale, Molly was thorough and helpful throughout the entire process. We would without hesitation recommend Molly for all your real estate needs!

Throughout our home selling and buying experience, Cia and Molly truly partnered with us. For the sale of our house, they were present at every house showing whether it was a first, second or third visit. For our new home purchase, they provided clear direction on next steps and a calendar of important dates. Even after the closing they continued to stay in touch until all final details and contract requirements were met. If you want a realtor that will look after your best interest and who will personally be there (not send an assistant) for you every time, look no further.

My wife and I just sold our home through Molly Beery of your office. We've never sold a home before, and viewed the experience with dread...until we enlisted Molly. From the moment we called her to moment we closed the sale, Molly was a total pro. Calm, cool, informed, on top of things. Even in the midst of Coronavirus, when I have to assume many deals fell through, Molly kept us informed and gave us great advice. We were so pleased with the outcome and so impressed with her services, we simply had to write. We feel fortunate to have had her on our team.
Chris and Eileen M.
Molly is wonderful. She is extremely responsive and always available to provide guidance and assistance. She is excellent at negotiations between sellers and buyers and a pleasure to work with. I would highly recommend her as an agent!
Happy Client
Molly is a pleasure to work with. Her knowledge of the market is so valuable. We truly appreciated her understanding of what is yet to come to market due to her vast professional relationships.
Amy G.
Molly is a hardworking, thorough and responsive agent. Her calm and level headed approach makes a possibly long and detailed sales process easier and not stressful. I used Molly for the purchase of my intown condominium, however, I highly recommend Molly for both selling and buying representation.
Paula S.
From start to finish (and well after), Molly was the consummate professional. We had a short window to view homes and make a decision. She was able to understand what we were looking for in a home and show us appropriate properties within budget. As we are new to Atlanta, her knowledge of individual neighborhoods was invaluable and gave us confidence to proceed with the purchase. Molly's professionalism and experience made the transaction as smooth as possible.
E. Hanemann
Molly helped my fiancé and I find our first home that we love! Appreciated how patient Molly was throughout the process and that we were never pressured to make any decisions. Molly did an excellent job helping us through contract negotiations and the entire due diligence process, which can be very stressful as a first time home buyer. She was extremely responsive and always available to provide guidance and assistance. Would highly recommend Molly as a realtor to any buyer or seller.
Katy H.
Molly Beery is the best! She is a tireless worker on her clients behalf, smart in her negotiations between sellers and buyers and just a terrific person to work with. I would highly recommend Molly for all of your real estate needs.
Jack M.
Get In Touch
Get In Touch
Connect With Us