BUCKHEAD OFFICE:
100 West Paces Ferry Rd NW
Atlanta, Georgia 30305
East Cobb Office:
1000 Johnson Ferry Rd
Bldg G Marietta, Georgia 30068
Intown Office:
853 N Highland Ave
NE, Atlanta, GA 30306
Main Content
Jean Bird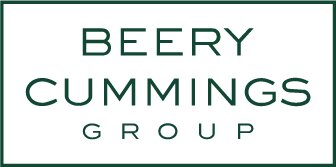 Jean is originally from Charlotte, NC. She is a graduate of The University of North Carolina at Chapel Hill with a BA in Economics. In 1998, She moved to Atlanta and currently resides in Buckhead's Wildwood neighborhood with her husband, son, and two daughters.
Jean's professional experience includes 15 years as Executive Director of The Atlanta Steeplechase, Inc, a nonprofit equestrian event hosting over 20,000 patrons. During that time, she was also involved in Atlanta Real Estate. She and her husband were investors and builders in the market and together, they renovated and sold multiple homes and retain residential investment properties today.
Jean is proud to a part of Dorsey Alston Realtors' #1 large team, the Beery Cummings Group. Her exceptional work ethic, attention to detail, and marketing experience compliment the success of the group. She has a unique talent of transposing a tedious and sometimes stressful situation into a seamless and enjoyable experience. Jean is a professional in every sense of the word and very much enjoys helping clients navigate the world of Atlanta real estate.
Professional Memberships & Affiliations:
Atlanta Realtors Association
Member of Peachtree Presbyterian Church
Board Member, Carl Sanders YMCA
Supporter, United Service Organization
Member, National Charity League, Peachtree Paces
Purchasing our dream home in Buckhead would not have been possible without Jean Bird. Jean's familiarity with the neighborhoods we wanted and knowledge of the home-buying process made purchasing our first home a pleasant experience in a competitive market and price range. Jean patiently guided us through our four month journey to locate and secure the best home for us. We confidently recommend Jean to anyone in need of a motivated and experienced realtor in Atlanta.
Laura and Enrique
We moved from Chicago to Atlanta in Summer, 2019. Before the move, we finished our jobs, sold a home in Lincolnshire, IL, travelled to Europe & India for family matters, dropped off our older son in college, admitted our younger son at a new school in Marietta, GA and started new jobs here. Needless to say, it was a very stressful time for our family. Moreover, we did not know the Atlanta area & did not even know where to begin our home search. Jean was a God-send during these trying times. She talked to us in detail initially to learn what our needs & wants were. Everyday she would send us emails & updates of homes that came on the market. She was upfront and honest with us in answering our questions. At times, she even appropriately discouraged us from buying a home because it just did not fit our needs. We toured many homes, but never felt coerced into making a decision. Jean made our home-buying process a pleasant experience and we found the best home for our family!! I recommend Jean Bird to anyone who is looking for an experienced, honest and motivated realtor in Atlanta.
H. & A. Sheelvanth
Jean understands the Atlanta housing market, but more importantly she took the time to understand our family. She was motivated to find a home that fit our wants, needs and budget. And didn't stop until she had found it. Jean is personable and knowledgeable and made the process of buying and selling a home a smooth one for us.
Kate Hart
I have known Jean for many, many years and was thrilled when I learned that she had immersed herself in a real estate career—the perfect industry for her. This lady never does anything half-way. She is level-headed and detail minded in everything she does and possesses a special talent for sales, marketing and communication. I have always considered Jean one of the smartest, most honest and genuine people I've done business with, with a work ethic second to none. Jean is destined to be one of these top agents in very short order—simply because of who she is, and her approach to her work.
Gina Christman, Publisher, Atlanta Homes & Lifestyles
Get In Touch
Get In Touch
Connect With Us