BUCKHEAD OFFICE:
100 West Paces Ferry Rd NW
Atlanta, Georgia 30305
East Cobb Office:
1000 Johnson Ferry Rd
Bldg G Marietta, Georgia 30068
Intown Office:
853 N Highland Ave
NE, Atlanta, GA 30306
Main Content
Shelly Blanchard Loftus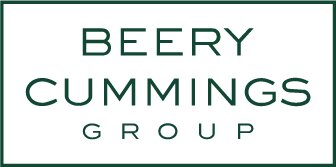 As a member of Dorsey Alston #1 Large team, Beery Cummings Group, Shelly brings her extensive knowledge of the Atlanta area, interior design, and project management to every real estate transaction of which she is a part. She believes that hard work, innovative thinking and honesty are the keys to a successful client relationship. From small homes in need of renovation, to multi-million dollar estates, Shelly provides that same level of personal service to every client in hopes that they can achieve ultimate satisfaction with their buying or selling experience.
Shelly was born in Sandy Springs, and attended Riverwood High School so she has extensive knowledge of North Atlanta and the changing neighborhoods. After receiving her bachelor's degree in Design and Textile Technology from Florida State University, she moved back to Atlanta and spent 14 years in the interiors business. She has worked closely with many designers, architects, and homebuilders in the area and oversaw many new build, and renovation projects. Shelly's extensive knowledge in the residential design industry led her to become a Realtor in hopes that she can use this expertise in helping buyer and sellers get the most out of their lifelong investment.
Also a member of the Chastain Park Civic Association, Shelly further involves herself in community relations by volunteering at the Northside Youth Organization, and at her children's schools, Jackson Elementary and Holy Innocents Episcopal School. She is an active sponsor and volunteer for Partnership Against Domestic Violence and the Muscular Dystrophy Association.
Shelly and her husband, Paul Loftus, and their 3 children reside in Chastain Park with their pitbull, Grace.
To say Shelly knows the Atlanta real estate market is an understatement. We moved our family from the west coast in the midst of COVID and Shelly was absolutely amazing. Her in-depth knowledge of the market provided us with extremely valuable insights that helped in finding and securing our perfect home. Shelly directed us every step of the way from location, to commutes, to where are family would best thrive. She is smart, strategic and genuinely cares for her clients while working tirelessly on their behalf. This was by far the smoothest real estate transaction we have been a part of. She found us our "Southern Gem" and we are forever grateful! Thank you Shelly! - E. And P. Camastro

Working with Shelly was delightful! She really made the selling process easy and I had a very quick sale. She really knew how to price it and style it to sell. -M. Gilbert

Great to work with and very responsive to our needs, Shelly made the entire process of selling our home seamless. Her creativity, knowledge and expertise were invaluable. - E. and C. Hanger

I highly recommend Shelly as a real estate agent. Her expertise and her great support team enabled the selling of our home and the purchasing of our new home a less stressful experience. In addition, her interior design background was extremely helpful in finding the right home for our family. It was a joy and pleasure to work with her. Thank you Shelly!
Sarah F.
Selling a home is never an easy process. Selling a difficult-to-value home even less so. Finally, selling ANY home during a global pandemic is possibly the most difficult, yet, Shelly Blanchard and her team from Dorsey Alston made it as pleasant as a walk in the (Chastain) Park. Always reliable, ever-knowledgeable, and as sweet and easy-going as you can find, the entire sale from listing to signing the closing documents was incredibly smooth and easy. Shelly was quick to advise, always available, helped to stage my home so it looked the part, and sold got us under contract in almost no time at all. A proper 5 star team! Thanks to everyone!!
Craig D.
Get In Touch
Get In Touch
Connect With Us