We are thrilled to have been named — once again — the Top Workplace by the AJC in the mid-sized company category. We earned the honor in 2016, and in the intervening years — 2017, '18 & ' 19 — we reached second place on the annual list.
"We pride ourselves on our team, and we work hard to listen to their needs including providing opportunities for advancement, industry-leading benefits and flexibility," said CEO and President Michael Rogers.
Founded in 1947 by prominent Atlantans Roy Dorsey and Robert Alston, the company has a distinguished legacy of real estate service.
Michael's father Paul purchased Dorsey Alston from the original founders in 1985. Michael is just the third president and CEO in the company's more than seven decades in business. He was raised in Atlanta and graduated from Westminster, UVA and the Stanford University Graduate School of Business.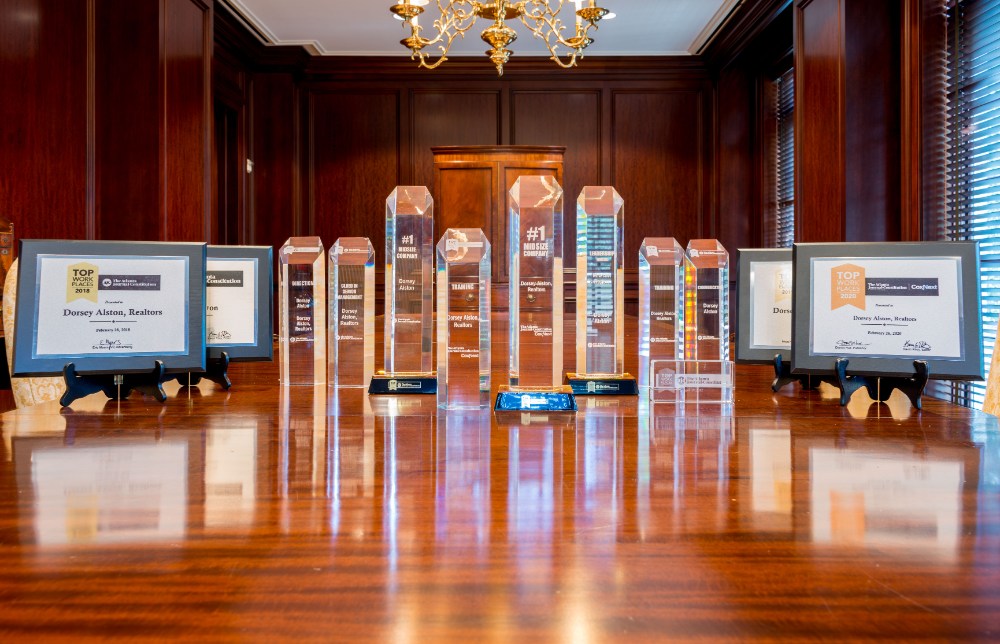 Dorsey Alston remains a closely-held family business, which is reflected in its culture.
The AJC's Top Workplaces is based on employee feedback gathered through a third-party survey administered by Energage, LLC, a Philadelphia-based human resources consulting company. The anonymous survey measures several aspects of workplace culture, including alignment, execution and connection.
Dorsey Alston earned the No. 1 spot from more than 4,300 companies that were either nominated or submitted their information.
For more than 70 years, generations of clients have trusted us to represent them with integrity, discretion and professionalism. Working throughout metro Atlanta, our commitment has always been to providing the highest quality service and making Dorsey Alston the best place for employees and agents to work.
The AJC published three stories about Dorsey Alston, Realtors and what made us the number 1 place to work in Atlanta:
Dorsey Alston seems more like a home than an office
Servant leadership puts agents first at Dorsey Alston, Realtors
In their own words: 'I love the people i work with'