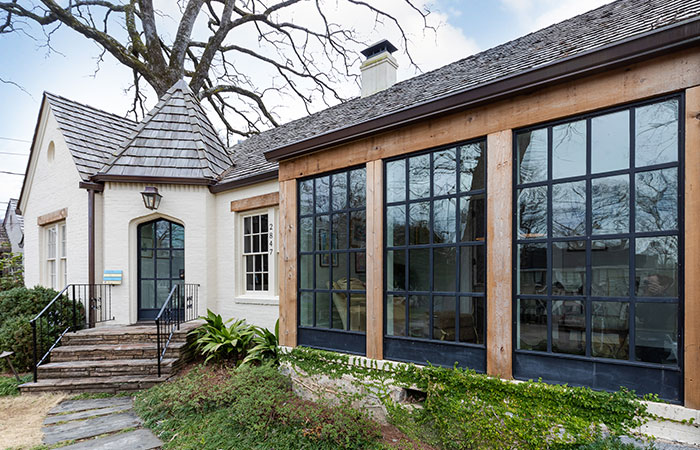 Phillips Campbell "P.C." McDuffie envisioned a country club neighborhood with a pool and community center at its heart when he began developing Garden Hills in 1925. The prominent Atlanta lawyer, who formed the Garden Hills Corp., advertised the area as "Beautiful Garden Hills" — truth in advertising.
Today, it is on the National Register of Historic Places and is one of just three neighborhoods in the city of Atlanta with a public pool. Comprised of more than 750 homes, it is also home to three parks and mature hardwood trees that blanket a rolling topography.
The 450-acre development was planned in three phases.
The earliest homes were built in the Peachtree section, which included Rumson Road, Rumson Way and Bolling Road. The Country Club section, which included the pool and community center, stretched from the pool east on East Wesley, Brentwood and Pinetree to North Hills Drive. The Brentwood section included all the streets from North Hills Drive to Piedmont Road. Most of the homes in these three sections were built in the late 1920s and early 1930s.
The styles of the home are eclectic, ranging from Georgian, Tudor and Spanish Revival to Craftsman in the older sections. There are also architecturally significant apartment buildings, which served as a buffer between the single-family homes and Peachtree Road.
It is one of the most walkable neighborhoods in Buckhead, with easy access to schools and to the shops and restaurants along Peachtree Road, according to Dorsey Alston's Charles Guthrie. He specifically noted the charming French restaurant Anis on Grandview Avenue and the tranquil Duck Pond in Peachtree Heights, the adjoining neighborhood.
A natural ravine divides the original plat from a similar development created at the same time as the original Garden Hills section. Slated to be called Beverly Hills, it merged with Garden Hills. It included land used for two of the neighborhood's institutional landmarks: North Fulton High School (now Atlanta International School) and Garden Hills Elementary School.
Cici Harris with Dorsey Alston was born and raised in Garden Hills and still lives there to this day. She said there are many things that make Garden Hills unique, starting with it being on the National Register for Historic Places to the multi-million renovation of the pool clubhouse and the complete renovation of the former North Fulton High School, now Atlanta International School, which is one of the top schools in the South.
Noted architect Philip Trammel Shutze designed both Atlanta International School (1925-33) and Garden Hills Elementary School (1938).
In 1952, Garden Hills was annexed and has been part of the City of Atlanta since.