Kara Woodall casts a wide net when talking about her favorite Atlanta neighborhoods. It starts with Collier Hills and goes to West Paces Ferry. Put simply, the Dorsey Alston Realtor loves Buckhead. At its heart for her is Atlanta Memorial Park and the BeltLine's Northwest Trail, which meanders through Tanyard Creek Park, Bitsy Grant Tennis Center and Bobby Jones Golf Course. It's where she forged many relationships by walking with neighbors and friends with her small children and her dogs.
The BeltLine and the park create a sense of community in the big city. For Kara, it reminds her of Athens, her hometown, which was just a little too small for a serial networker and connector like her. An Auburn grad with a degree in marketing, she moved to Atlanta with her now-husband Ben. She earned her real estate license and went to work for a successful agent before lighting out on her own. Kara is one of the rising stars at Dorsey Alston.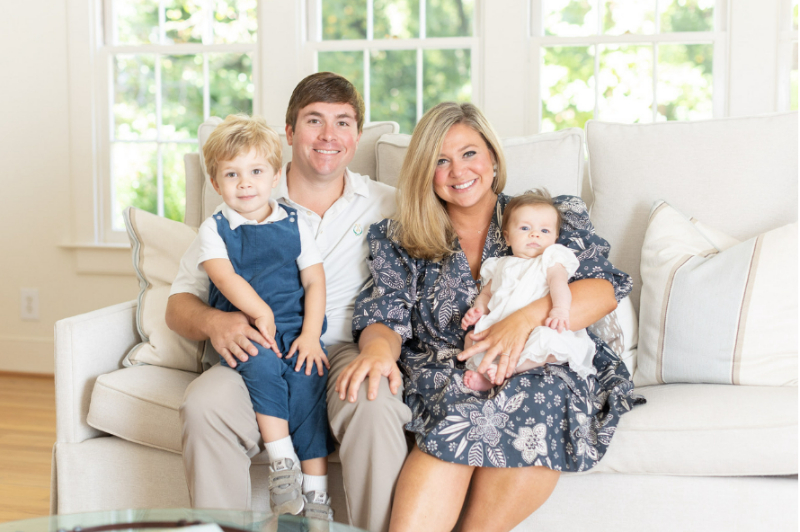 She has too many stories to share just one, so we picked one for her. Because she has an extensive network, most of her clients are friends or close referrals. This story involves a couple she didn't know particularly well. It was competitive and she won their listing over several agents. It sold quickly, but finding a place to land in the recent market was an uphill battle. They moved into a rental while Kara scoured the listings for something that would work. Then she got the call. They were pregnant and needed to find a place sooner rather than later.
She put out a call for help, and fellow Dorsey Alston agent Robert Peterson responded with the perfect house that had not yet hit the market. Her clients bought it before it did. It was the ideal ending in a whirlwind housing market. Residential real estate is about building relationships and friendships, not only with her clients, but with her fellow agents. That is the key to Kara Woodall's success.