Atlanta Business Chronicle has named Dorsey Alston Realtors a finalist for the Best Places to Work for its dedication to its employees and creating a family-like culture, where people come first.
"We work incredibly hard to maintain the culture of Dorsey Alston," said President and CEO Michael Rogers. "Our family is just the second owner in the firm's 73-year history. We've grown and thrived because we invest in our employees, emphasizing their health, wellness and happiness."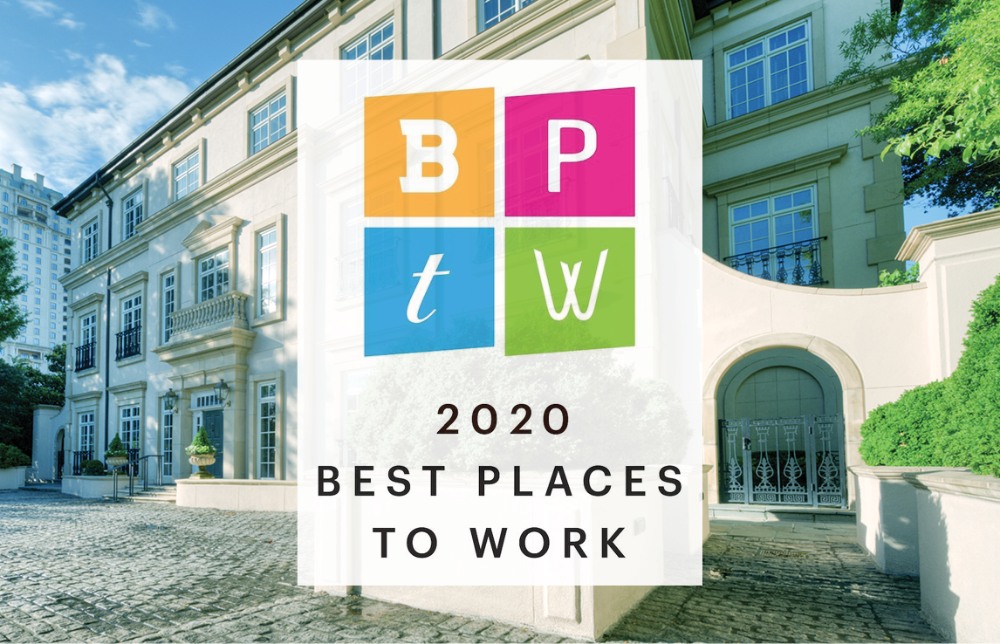 Before the Coronavirus disrupted the office, Dorsey Alston gave its employees the option to work from home and offered flexible work hours during the week. The company eliminated having a set number of vacation days in favor of giving employees the option of taking time off when needed. It also has a complete and highly competitive benefits package.
Atlantans Roy Dorsey and Robert Alston founded the firm in 1947. Michael's father Paul purchased Dorsey Alston from the founders in 1985, and Michael is just the third president and CEO in the company's more than seven decades in business. Dorsey Alston remains a closely-held family business, which its culture reflects.
It is a close-knit group that frequently gets together for work events like the annual Cinco de Mayo celebration, the big Buckhead Pumpkin Patch, and this year, an intown celebration unlike any other as Dorsey Alston started construction on its Virginia Highland office.
The company also bonds over community service, which has always been a cornerstone of Dorsey Alston. This includes participating in Camp Twin Lakes Spin for Kids. This annual fundraising bike ride supports life-changing camp experiences for children with serious illnesses, disabilities and other life challenges. Every year, the staff rallies to contribute both gifts and money to help support families in need during the holidays.
The Atlanta Business Chronicle teams up with Omaha, Neb.-based Quantum Workplace to find Atlanta's Best Places to Work. The Chronicle's readers nominated metro Atlanta employers earlier this spring. Quantum surveyed their workers during June and July to find the companies that employees feel were the best of the best.