Dorsey Alston's Jane Long has clothed people and she has fed them.
For her third act, she is helping put roofs over their heads.
Clothing. Food. Shelter.
As a teenager in Savannah, she worked at Lady Jane, a ladies' dress shop. In 1985, she opened the Easy Way Out. For a decade and a half, she ran the most popular gourmet take-out place in Buckhead.
When her husband retired following a long and rewarding career in banking, they closed up shop and spent a decade traveling the world.
After that adventure, she started thinking about what she wanted to do next. Reflecting on her life, she decided the next logical progression would be houses.
She made a call to a friend in real estate, got her real estate license and become a Realtor.
Long could have worked for any company in Atlanta. Her catalog of volunteer work is epic, including serving on the national board of the Junior League. She's energetic and engaging and knows a lot of people. She's even been on the silver screen, making an appearance in Clint Eastwood's "Midnight in the Garden of Good and Evil" — that Savannah connection.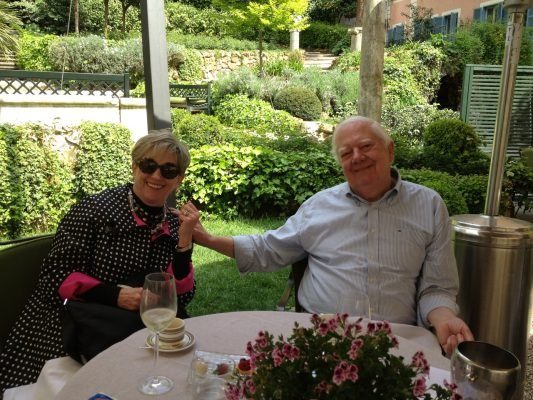 She choose Dorsey Alston because of CEO Michael Rogers, the brokers and the marketing team, which she lauds.
Her experiences led her to real estate, especially the Easy Way Out, where she not only fed the community but fed their souls by listening. Often, in addition to needing to stock up on meals for the week, her customers needed to talk.
She listened.
She took that information and applied it to her shop, focusing on what her customers wanted. She does the same when she lists a house or represents a family looking to buy.
"I listen to them, and I watch them," she said. "What are they looking for? Where do they stop when they are looking? What are they thinking about, and maybe not saying?"
A lifetime in service has taught her to be highly attuned to people.
It comes naturally. It's how she came to have a successful gourmet store in the heart of Buckhead.
On her frequent trips to New York for Junior League board meetings, Long saw there were take out places every few blocks. There was nothing like that in Atlanta.
So she started one.
Her first decision was to focus on location — location, location, location, as the mantra goes. She opened in a high-profile space at Peachtree Road and Terrace Drive, at the top of Peachtree Battle Shopping Center.
The initial plan was to open Easy Way Outs across the city. After a short time in business, again being attuned to her customers, she realized it wasn't scalable. She poured her energy into the one location and her loyal customers.
It's the same spirit that makes her an outstanding Realtor.
After three years in the business, Dorsey Alston asked her what she liked best about real estate.
"I love the relationships," Long said.