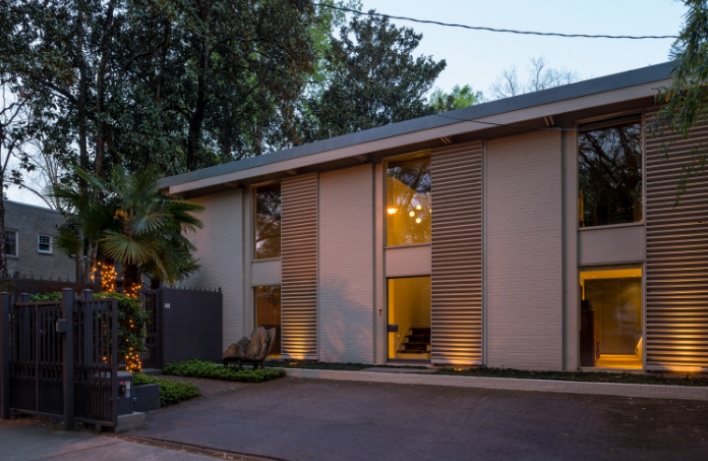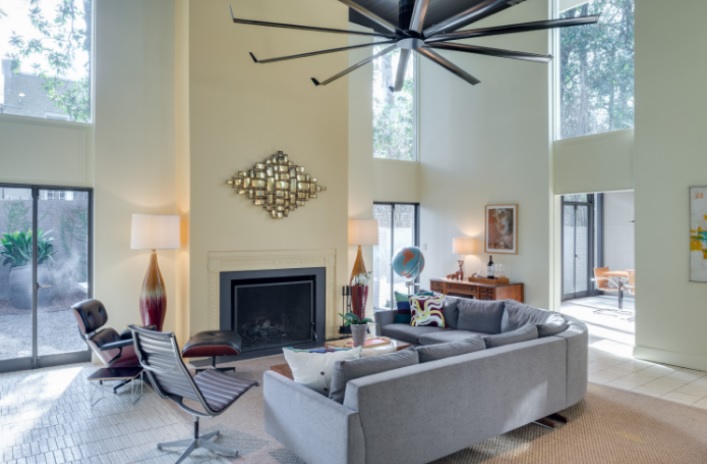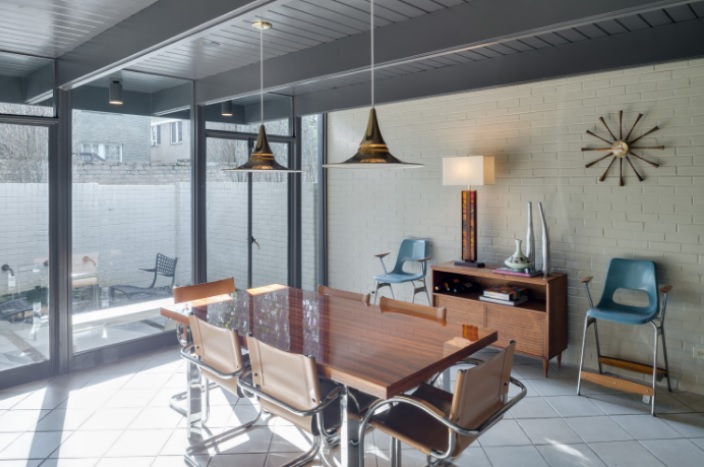 The Midtown house designed by the late noted architect
Henri Jovais a gem — a perfect jewel box lovingly and thoughtfully crafted for his parents.
This is an important distinction when comparing the calm, modern classic with other houses in Atlanta. Jova's father, Joseph, was raised on a grand estate on the Hudson River in New York. The Jovas had always lived in large houses.
When they moved to Atlanta in the '60s to be closer to their son, Jova set out to design a home with enough open and airy space to reflect the style and scale to which his mother and father were accustomed.
421 7th Street is also a reflection of their cosmopolitan lifestyle.
With a dramatic two-story ceiling in the foyer and the grand living room, the home has full-length windows. Thedining room has a tongue-and-groove wood ceiling and a wall of glass overlooking the outdoor water feature. There are two master suites and the third bedroom with a designer en-suite bathroom with a glass shower.
Jova took advantage of every square foot of the property to create a perfect retirement home for his parents.
The house was improved by another noted architect,
Bobby McAlpine, who lived in the home for several years. He is responsible for the dramatic, 15-foot aluminum shutters on the front of the home.
Jova is widely recognized for several important Atlanta buildings, including Atlanta City Hall, Colony Square and the Carter Center.
Perhaps less well known is his early embrace of Midtown. When he moved into the neighborhood in the early 1960s, Midtown was considered dingy and unsafe. It had become a haven for the counterculture.
The home he built for his parents was directly behind his own home. Jova's decision to live in Midtown drew his creative friends to the area, including his partners in the firm of Jova Daniels Busby Stanley Daniels and John Busby. Others soon followed, leading to the emergence of Midtown as the arts and cultural hub of the city.
The Jova home at 421 7th Street is currently listed byAnne Jefferson Connellwith Dorsey Alston for $1,000,000. It is an opportunity to live in a functioning work of art by oneof Atlanta's best-loved architects.