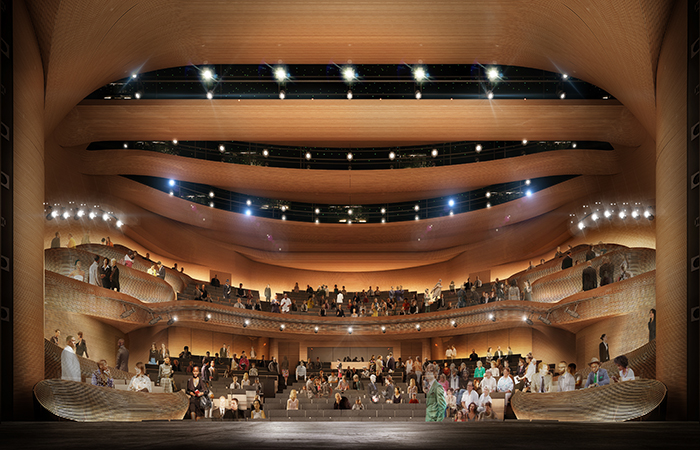 According to Curbed Atlanta, there are more than 40 major construction projects either under way or planned in Midtown.
Below are several projects that are expected to be delivered in the coming years and are currently underway. We are focusing on developments that are transformative and will help redefine and enrich the community for decades.
We included a list of the apartment and office renovation projects at the end, each of which will also have a positive impact on the core of Midtown not only through their residential offerings, but by bringing retail to the streets below.
We purposely excluded projects that have not yet started. We have been in Atlanta long enough to know not to get too excited about projects that have been announced but are not yet underway. Trump Tower, anyone?
Coda
The $375 million, John Portman & Associates-designed mixed use complex is expected to open in early 2019. The massive development will be largely occupied by Georgia Tech and will total 22 stories and 770,000 square feet of office space, a computing center and retail around an open plaza.
Colony Square
The Southeast's first mixed-use development  with two office towers totaling 720,000 square feet, residential condos, a 467-room hotel and a 163,000-square-foot retail center is undergoing a major renovation, which will transform the corner of Peachtree and 14th streets and boost the Midtown icon's retail offerings. It is expected to be completed in the summer of 2018.
http://www.colonysquaremidtown.com
The Fox Theatre
The venerable Fox Theatre is redoing its northeast corner, which once included Churchill Grounds, as well as the rooftop. The new lounge will have 8,000 square feet of combined indoor/outdoor space. It is expected to be completed in the fall.
The Woodruff Arts Center
Atlanta's premier arts collective – home to the High Museum of Art, the Atlanta Symphony Orchestra and the Alliance Theatre – raised a record-breaking $110 million, part of which will be invested in a new theater for the Alliance. The Emmy-award winning troupe will be on the road until the fall of 2018, when it's new Coca-Cola Stage opens just in time for its 50th anniversary season.
https://alliancetheatre.org/content/alliance-releases-final-designs-upcoming-transformation-plus-details-the-201718-site-season
NCR Corporate Headquarters
Located at Centergy North at Technology Square on Spring Street, this 750,000 square foot office building will provide the global technology company with a state-of-the-art presence close to Atlanta's rich innovation centers and leading academic institutions, including Georgia Tech. It is expected to be complete in 2018.
https://www.ncr.com/news/newsroom/news-releases/company/new-world-headquarters-campus-midtown-atlanta
Northside Midtown Medical
Northside Hospital is bringing its world-class healthcare to Midtown with the help of Brand Properties and Cooper Carry. Northside will occupy a majority of the 12-story, 170,000 square-foot building with the Northside Hospital Imaging Center, primary care offices, a cardiology department and a street-level urgent care center.
Emory Proton Treatment Center
Proton therapy is the next generation of radiation oncology, using protons to precisely treat cancerous tumors. Located across the street from the Fox Theatre, the building is underway though a completion date has not been announced.
Honorable Mention
Apogee Midtown
This will be a 38-story tower with 400 units and 6,500 square feet of street level retail. We gave this particular project an "honorable mention" because right next door, Whole Foods is building a three-story, 72,000 square-foot grocery store.
Other Projects Currently Underway
1270 Spring Street
256 apartments and 13,500 square feet of retail
1372 Peachtree Street
1960s office building is being upgraded with a glass facade
1438 West Peachtree Street
Two-story office building is being renovated, and will be occupied by Payscape Advisors
715 Peachtree Street
Office building is being renovated, will add retail space to Peachtree Street
881 Peachtree Street
28-story mixed-use tower, 350 apartments, 43,000 square feet of office and 11,000 square feet of retail
Alta at the Park
19-stories, 198 units and 1,200 square feet of retail between 12th and 11th streets
AMLI Arts Center
30-stories, 351 rental units and 3,400 square feet of retail space to West Peachtree Street, immediately across from MARTA's Arts Center Station
Ascent Midtown
27-stories, 328 units and a 14-story hotel with 176 rooms
Azure on the Park
28-story and five-story residential buildings, 327 residential units and 3,200 square feet of retail
Hanover Midtown
Six stories, 328 residential units and 13,000 square feet of retail
lilli Midtown
24-stories across from the Fox Theatre with 150 residential units and 4,000 square feet of retail
Modera
29-story residential building, 450 residential units and 13,000 square feet of retail
One Museum Place
Five-story residential building, with just 48 luxury condo units
Post Midtown
23-stories, 327 rental units
The Standard
Georgia Tech student housing: 280 units and 11,200 square feet of retail, 19 stories