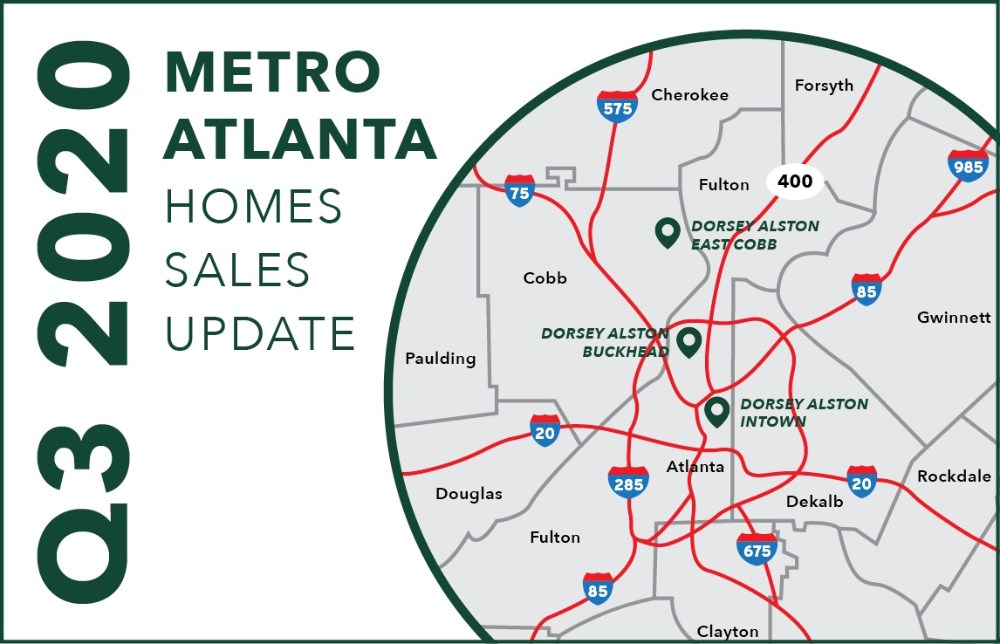 As we are now in the fourth quarter of 2020, Dorsey Alston's agents and brokers have collectively reflected on the year so far.

The clear takeaway is that, while blooming azaleas and warmer temperatures arrived on cue, the pandemic delayed the typically strong spring market three months.
With inventory of homes for sale down, property values experienced strong gains in July, August and September. Total home sales rose almost 10% over Q3 2019 with home prices gaining 12.4% over the same period.
The lowest interest rates in recent memory continue to drive demand. Those rates combined with historically low inventory have created a compelling market for both buyers and sellers.
Please contact an agent at Dorsey Alston if you are interested in learning more about the market, what is happening in your neighborhood or for any of your real estate needs.
Dorsey Alston, Realtors
404.352.2010
https://www.dorseyalston.com