As Kathy and David Siegel' family grew, houses became a business.
The Atlanta couple would buy a house and completely remodel it — David is a home builder, and Kathy has an eye for design — live in it, then sell it.
They did this eight times. The demand for their renovated homes became the launching pad for Siegel Construction & Design.
For 20 years now, they have been successfully designing, building and renovating projects in roughly a six-square-mile area of Atlanta centered on Buckhead.
Their latest may be their best yet.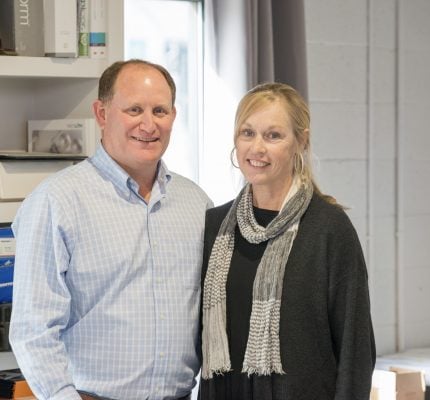 Kathy & David Siegel
On two acres on a quiet, secluded cul-de-sac road near the Chattahoochee River, they have built an immaculate brick Buckhead home with a handsome shingle roof full of natural light with a walk-out back patio with a fireplace and a swimming pool. There is also a tennis court that doubles as a pickle ball court.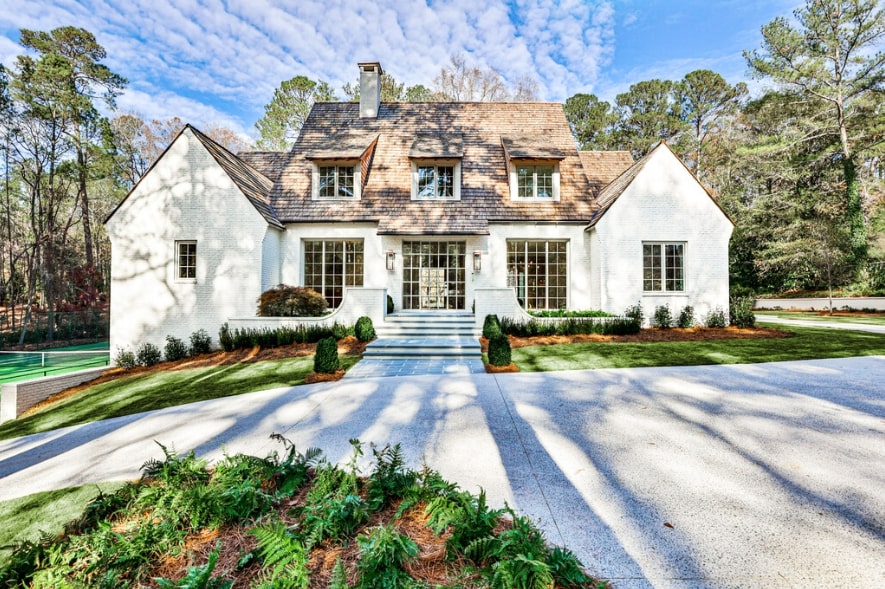 It is within walking distance of the East Palisades Trail in the Chattahoochee National Recreation Area and is convenient to several of Atlanta' preeminent private schools, including The Lovett School, The Westminster Schools and Pace Academy.
Among the features of the six-bedroom home is a dramatic 9-foot tall iron window wall looking out on the back patio and pool.
With an open floor plan and master on main, it has white oak floors, wide staircases and white marble countertops.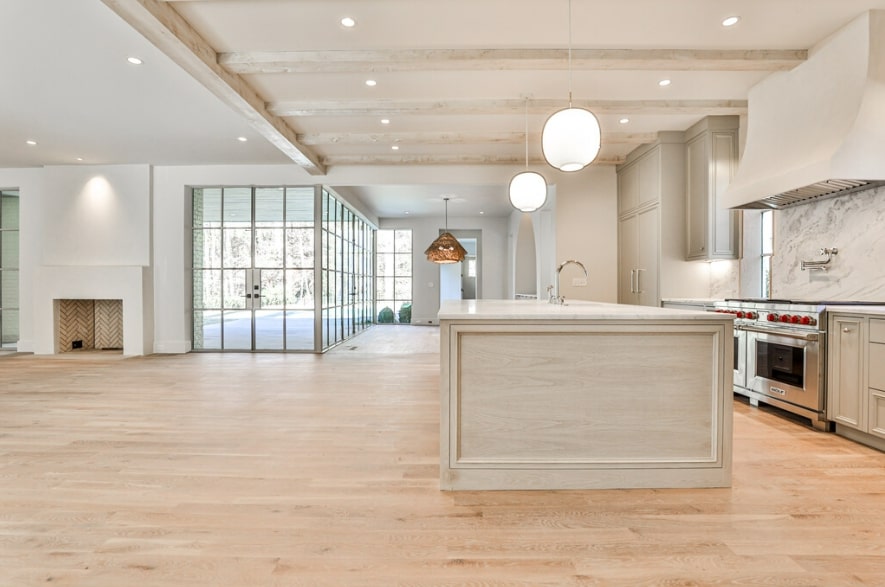 One of the things that makes a Siegel-designed home stand out is they build with a specific client in mind. That is a challenge considering sometimes — as in this case — the buyer isn't part of the process.
They rely on their two decades of market knowledge. Kathy starts with the lot itself, imagining the type of individuals who would enjoy living there. From there, each project takes on a life of its own, with no detail overlooked.
Their instincts prove correct, as most of their homes sell while still underway.
That is one of the things that makes 4445 Harris Valley special — potential buyers can experience the warmth and charm of the completed house and grounds.
It is not to be missed.