A two-story glass curtain wall framed by soaring columns is among the stunning features of 3825 Vermont Road in Brookhaven. It is as dramatic an entryway as any during the day. And at night, it's a star, with light from its contemporary chandelier illuminating the front of the home. It bears the signature of Matt Junger of Junger Homes, and it symbolizes the progression of this particular piece of land in this particular neighborhood in this particular city.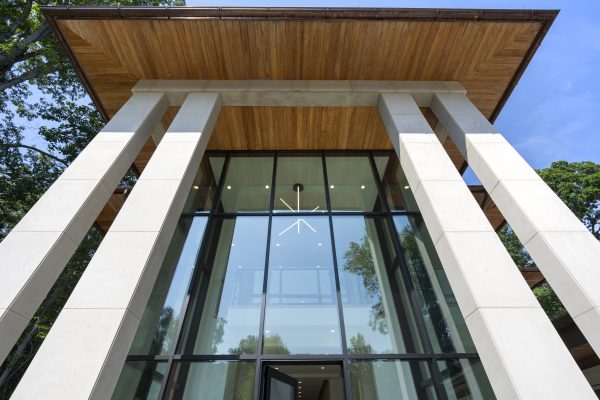 Junger was born nearby off Wieuca Road. His Mother, Patti Junger, a leading agent with Dorsey Alston Realtors, is among the most recognized names in Atlanta residential real estate. His architect father, Philip Junger, helped design buildings across the world, and notably closer to home beginning with The Omni. His practice included commercial, hospitality, governmental projects, sports facilities and urban master plans. He is retired from TVS Architecture and Design, an award-winning architecture and interior design firm based here. When he was still coloring with crayons, Matt Junger's parents bought the land in Brookhaven for their dream home. The family settled in Brookwood Hills a few years later and never got around to building. Philip Junger would return to it every once in a while, sketching out designs, but nothing came of them.
Then, in 2001, Matt Junger started Junger Homes. He had always been building, designing and tinkering. When he was a child, he scattered the 50-acre urban forest in Brookwood Hills with forts and could often be found down in his father's wood shop. With a degree in studio art from the College of Charleston, he applied his creativity to renovating and building homes. While most of his work is with his client's architects, once or twice a year, he gets to do a house with his Dad.
3825 Vermont is one of those builds.
Matt Junger evolves with each home — every project is a stepping stone to the next. His father has the breadth of knowledge to put his son's visions into plans. In turn Matt Junger has the skills to make those plans into reality. The connective tissue is to build great houses that will last more than 100 years. 3825 Vermont is a culmination of his two decades of building highly customized homes on Atlanta's north side. In addition to the towering entry, the large open back room seamlessly transitions from inside to out with floor-to-ceiling windows, a blue stone patio and cypress — organic materials tying the home to its environment. The room looks out unobstructed over a green lawn and a sparking pool fed by a tranquil fountain. To one side is an inviting outdoor patio with a fireplace and gourmet kitchen. Every detail of the home is custom, down to the cabinetry Junger creates in his cabinet shop.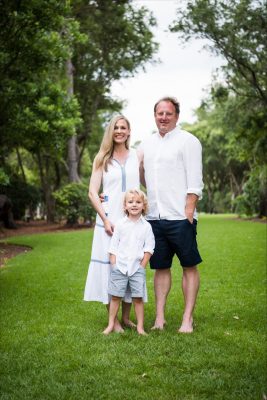 Matt and Rebecca Junger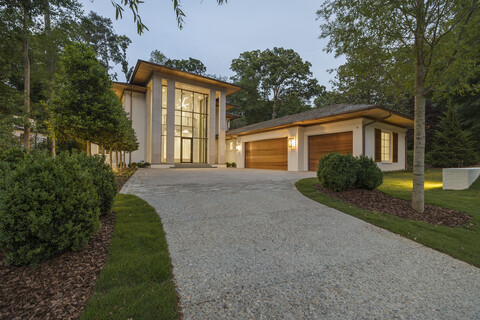 To add to the family story, Patti Junger has the listing and Matt's wife , Rebecca Wilson Junger, is a realtor on Patti's team at Dorsey Alston. His Mother rarely offers her opinion on his designs, but Matt Junger holds her motto in his head.
"Good stuff sells."
View all of the details and photos of 3825 Vermont Road on DorseyAlston.com